Most of you know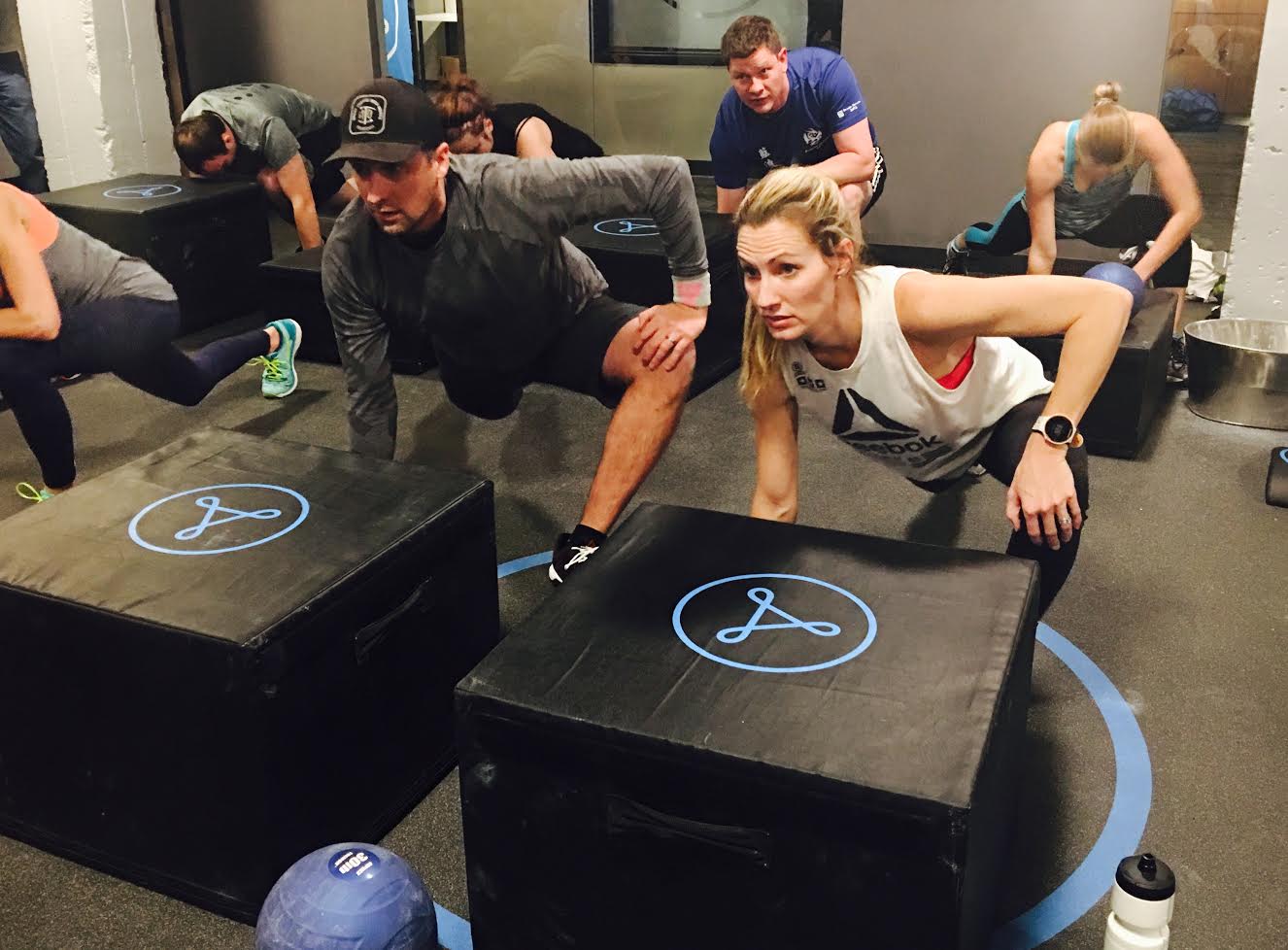 I turned 40 this month. Uff-da. Better yet, UFF-DA.
We had a small family dinner at home with my favorite birthday cake, yellow with chocolate frosting. I made it myself and my daughter Ruby helped me decorate it. I was a little annoyed that my husband, Charlie, was "working" on his phone a ton that week but quickly let him off the hook when he pulled off a surprise party that weekend. (Yes, I was totally surprised!) What better way to celebrate than Getting After It with those I love?
All 40 of us did a group workout at Alchemy in NE Minneapolis. It hurt so good! We ended the night a few blocks away at a new restaurant called Jefe Urban Hacienda. Delish! I'm so grateful to Charlie, our family, and friends for coming out to celebrate.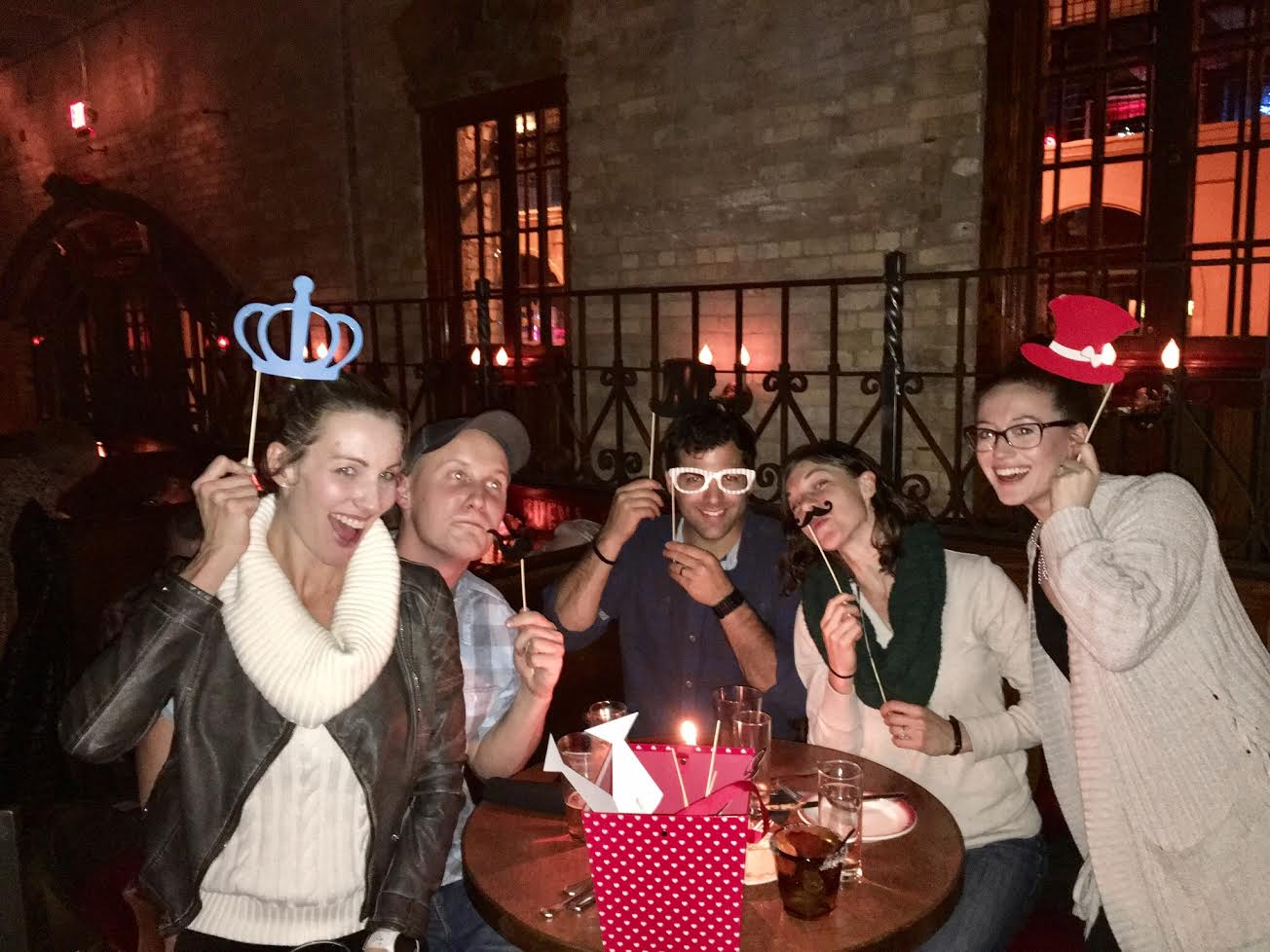 Now that the big 4-0 is here, it's time to set some goals for the next decade. My 20's were all about winning races and trying to make the Olympics. During my 30's I had my babies! Now in my 40's, I'm kicking the adventures off right, by taking downhill ski lessons at
Afton Alps
. They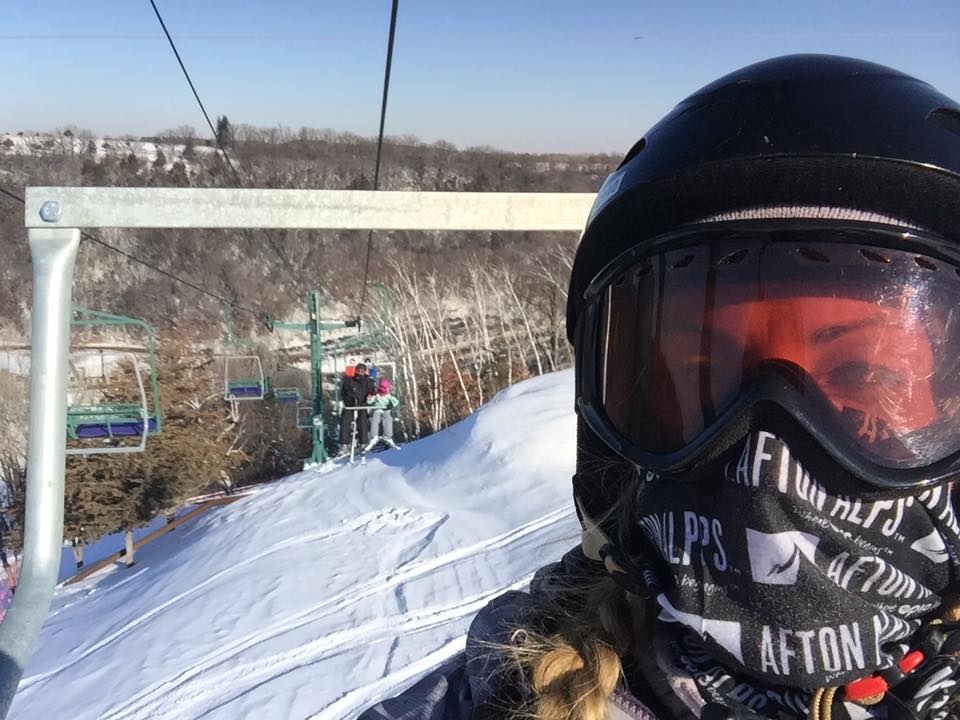 have a great beginner program for adults called,
I Will Ski
. Ruby is still beating me down the hill, but there is hope! Before January, I had never been on skis, so while this is challenging for me, it's been so much fun. The ski lessons got me thinking about all the other new things I'd like to accomplish in the next ten years.
Fitness Goals
1.Run a half marathon under 1:20.
2.Throw the javelin!
3.Learn cross country skiing (in addition to downhill!)
4.Use my new harness and climbing shoes regularly.
5.Break 3 hours for the marathon.
6.Join the Grey Fox Basketball league!
7.Lift heavier weights.
8.Do a Triathlon.
9.Do a bike race with Charlie.
10.Do more YOGA!
Life Goals
1.Sing or act in a play.
2.Expand my cross country running camps.
3.Host destination adult running retreats.
4.Direct a road race.
5.Continue being a voice for our sport through speakers, commentary, and training/coaching.
Only 10 years to accomplish all that! I'm looking to all of you to hold me accountable. Time to Get After It!
Save
Save
Save