Carrie goes for a walk with the legendary Dick Beardsley! He discusses his struggle with addiction, his passion for the sport, and moving back to Minnesota to open a Bed and Breakfast in Bemidji.
Recorded June 16, 2017

Dick Beardsley
Dick Beardsley is a best selling co-author and champion – in running and in life. Although his competitive running career as an elite athlete ended in 1988, Dick is still one of the top American distance runners of all time, reflected with a time of 2:08:53 in the 1982 Boston Marathon. Best known for his 1982 Boston Marathon "Duel in the Sun" with Alberto Salazar, Dick is also a two-time Olympic Trials Marathon qualifier. He is a two-time winner of the Grandma's Marathon in Duluth, Minnesota, with a time of winning 2:09:36 and winner of the first London Marathon, with a time of 2:11:48 in 1981.  Dick is also the course record holder for the Napa Valley Marathon, with a winning time of 2:16:20 in 1987. Dick is more than a running champion, he is a fighter. After a series of near-fatal accidents and a journey of self-discovery, Dick has turned his life around and is enjoying life to its fullest. Dick has held and continues to hold several running camps and offers online coaching in efforts to help people reach their fitness goals. Dick and his wife, Jill, are also the Innkeepers and owners of the beautiful Lake Bemidji Bed and Breakfast.
Show Notes:
Lake Bemidji Bed and Breakfast
Episode Sponsor: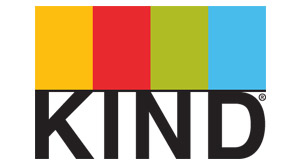 Save
Save
Save
Save
Save
Save