Carrie interviews Olympian Alysia Montaño! They chat about food, racing during pregnancy, athlete sponsorship, and much more!
Recorded July 11, 2017            Photo courtesy of Jeff Cohen 

Alysia Montaño
Alysia attended Canyon High School in Santa Clarita, CA where she became a multi sport standout in basketball, soccer, and athletics.
Under Tony Sandoval at the University of California Berkeley, is where Alysia will become the 800m specialist she is today. In 2007 as a junior, Alysia recorded the best season in Cal Berkeley history finishing undefeated and claiming both the indoor and outdoor NCAA titles as well as her first USA Championship title.
Heading into the 2008 season, Alysia was ranked #1 in the USA and she was more focused then ever to make the Olympic team. Rounding out her senior year coupled with intense training, the pressure began to take a toll on Alysia and, throughout the indoor and outdoor season, a stress fracture formed in her navicular bone and finally gave in at the 2008 Olympic Trials. Alysia rehabbed in San Diego at the Olympic Training Center in Chula Vista during 2009 where she was under the watchful eye of Juaquim Cruz, Brazil's 800m '84 gold medalist.
At the end of the year, Alysia realized Chula Vista was not the place for her so she made the move back to Berkeley to resume with Tony Sandoval. 2010 was Alysia's comeback year and she was back with a vengeance. Alysia started off the season by earning a bronze medal at the 2010 World Indoor Championships in Doha then went on to claim another outdoor USA title. Alysia finished the season with a PR and the worlds fastest time by winning Monaco's Hercules Diamond League with a time of 1:57.34.
For the next three years, Alysia defends her title as USA Champion to go on and become a finalists in the 2011 World Championships(4th), 2012 Olympics(5th), and 2013 World Championships(4th).
With disheartening finishes at every major event, Alysia decides to take the 2014 season off year to start a family. During pregnancy Alysia maintained fitness by continuing to run and at 34 weeks pregnant, Alysia decided to take advantage of her qualifying standard and enter into the 2014 Outdoor USA Championships just to have fun and advocate for fit pregnancies. Little did she know it would make headlines world wide and become a major topic of discussion on almost every news outlet. With some calculations of web analytics. Alysia's pregnant run had 5 times as many hits as all of her championship wins combined.
In 2015 Alysia planed on slowly returning to form and use it as a building block for 2016, but Alysia surprised everyone (including herself). Claiming her first indoor championship in the 600m 6 months after giving birth, Alysia set the tone for 2015. In March at the 2015 World Relays, Alysia anchored the USA 4x800m relay team to an American Record with the fastest split of competition with a time of 1:58.90. In June, Alysia went into USA Outdoor Championships as an underdog because of a nagging injury. Alysia adjusted her game plan and changed her running style and advanced through each round running with the pack and against all odds Alysia claimed yet another USA title bringing her total to 7 and earning a spot on USA's 2015 world Championship team. Keeping her schedule light, Alysia opted for the Pan Am Games and earned herself a gold in the 4x400m relay and a silver in the 800m. In Beijing, China Alysia's 2015 World Championships were cut short; with about 200m to go in the first round, Alysia was tripped by a runner trying to pass on the inside thus bringing her down to the track.
Show Notes:
Episode Sponsor: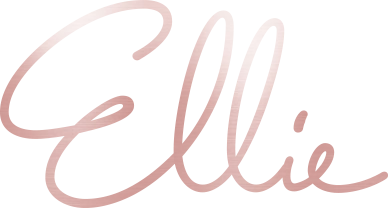 Save
Save
Save
Save