Carrie interviews elite runner and ultramarathoner Camille Herron! They discuss Camille's recent win at the Comrades Marathon in South Africa, how she fits training into her schedule and her upcoming racing plans.
Recorded June 7, 2017

Camille Herron
Camille is a long distance runner from Oklahoma City, OK. She is a three-time Olympic Marathon Trials qualifier, 20-time marathon winner, Guinness World Record holder for racing in a Superhero costume, and currently aiming to become the first woman to win a marathon in all 50 US States. She won the 2015 USATF 100K National Championship at Mad City in 7:26:24, her debut at the distance. She also became the first 3-time winner of the Oklahoma City Memorial Marathon. She won the 2015 IAU 100K World Championships with a personal best 7:08:35.  In December 2015, she won the IAU 50k World Championships in Doha, Qatar in a time of 3:20:58. In 2016, Camille transitioned to trail running. In her trail debut in April, despite a severe hamstring injury she finished 4th at the Lake Sonoma 50 Miler. After recovering and making a comeback, in July she finished as the 1st female and 4th overall at the White River 50 Miler, running the 2nd fastest time ever (7:36:42). In September she set a 27+ minute Course Record at the Ultra Race of Champions 100K in 9:36:05. In 2017, she made her international trail debut at the second Ultra-Trail World Tour event, winning the Tarawera Ultramarathon in a new Course Record time of 8:56:00. In June 2017, she dominated the ladies race of the 87km Comrades Marathon, run from Durban to Pietermaritzburg, South Africa and won in a time of 6:27:35.
Show Notes:
Camille Herron Wins Comrades Marathon
Episode Sponsors: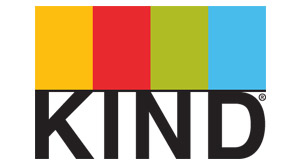 Save
Save
Save
Save
Save
Save
Save
Save
Save