Carrie interviews elite runner, American Ninja Warrior, and mom-to-be Rose Wetzel! Rose talks about growing up in a large family, her husband's battle with cancer, and her time on American Ninja Warrior. She also shares details about her pregnancy and her excitement to be a mom!
Recorded May 23, 2017

Rose Wetzel
Rose Wetzel is a Georgetown University middle distance runner who now competes professionally as an obstacle course racer and a competitor on American Ninja Warrior. Her athletic journey zigged and zagged along since she first stepped foot on a track in high school twenty years ago, taking her from an 2x 800m high school state champion to a junior All-American 1500m runner at Georgetown, only to hit a bump after college, a bit burnt out. She experienced a "quarter-life crisis" in her early 20s, gained weight, ran local road races in costume for fun, and somehow still qualified for and ran the Boston Marathon, only to fall back in love with running and pursue the 2012 Olympic Trials in the 1500m. She came up short, but had a blast and took her rejuvenated fitness level to the obstacle course racing world, where she's finished top 5 in the world at the Spartan World Championships and made it to American Ninja Warrior Finals the last two years. She's grateful to her sponsors: CLIF bar, Marriott Rewards and HumanN, who continue to support her throughout her pregnancy. She's due July 17, 2017, and she's determined to make it back on the Spartan Race World Championship starting line 2.5 months later. Rose plans to compete strong for years to come, as she feels like her best as an athlete is still to come.
Show Notes:
Episode Sponsors: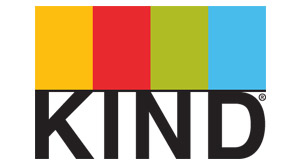 Save
Save
Save
Save
Save
Save