Carrie interviews author, podcast host, and the founder of Still Kickin, Nora McInerny! They discuss family, grief and loss, and finding motivation to get out the door for a run.
Recorded October 16, 2017

Nora McInerny
Nora McInerny was voted Most Humorous by the Annunciation Catholic School Class of 1998. It was mostly downhill after that, but she did get to spend three glorious years married to Aaron Joseph Purmort (aka Spider-Man). She is the author of It's Okay to Laugh (Crying is Cool Too), the founder of the nonprofit organization Still Kickin, host of the American Public Media Podcast Terrible, Thanks for Asking, and a contributing editor for Elle.com.
Show Notes:
Carrie and Nora's route on FASTZach
Episode Sponsor: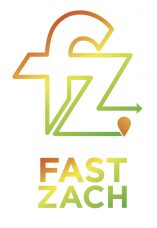 Save
Save
Save
Save
Save
Save
Save
Save
Save
Save
Save
Save